Are you thinking of booking a boat trip in Marbella? Live a unique experience 
Aboard Lovit Charter boats, getting to know the sea of the Costa del Sol. Our boat trips are always private and with skipper.
In Lovit Charter we have a long experience bringing people closer to the unknown sea, whether fishing, organising celebrations and stag/hen parties or relaxing trips with our boat rentals in Marbella.
We will sail along the coast of Marbella by boat, allowing you to get to know the city from its best perspective, and discover incredible landscapes.
In addition, you will be able to see the beautiful sunsets of Marbella with your friends, family, or family. The route starts just before the sunset, placing us close to the harbour.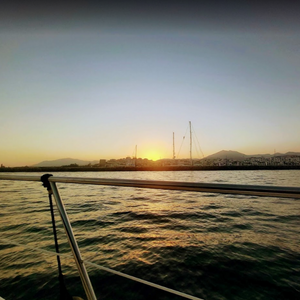 If you want to live more experiences on board, we have dolphin watching trips that will fascinate you watching their behaviour and games, during the tour you will have drinks and snacks.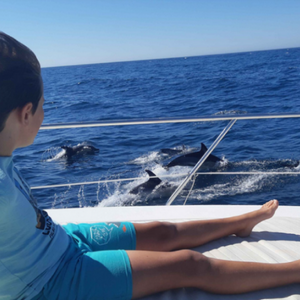 We have different packages for boat trips, dolphin watching and sunset on the Costa del Sol:
-Sunset along the coast 2 hours
-Dolphin watching 2 hours
-Sotogrande cruise 8 hours
-Sea trip offshore 4 hours
4 hours -Sightseeing along the Marbella coast
-Walking along the Marbella coast 2 hours
Live the experience, enjoy the moment, discover new places with Lovit Charter.